Hi, loyal diners Welcome, one year later our Anniversary Yippie! Everyone is heartily welcome. What to expect: besides delicious food great cocktails. The first half of the day, beautiful jazzy melodies live with the lovely Carry Anne Jazzy Lady. Finger food, a welcome bite, and a welcome drink. This event is for sure kiddy-friendly.
 🤗
The grand buffet opens for dinner at 17:30 until 19:00.The DJ starts pumping up the jams at 19:30, till late. Make it a date and don't come too late
€35.00 for the buffet and free planters punch. 🍸🍹🥂🍾
By booking a spot you secure your seating 
☎️ 06 18393198 
PS If you received the flyer bring it with you, and you'll receive a surprise. 🍹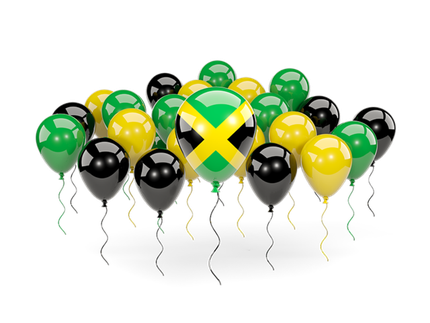 Dance challenge join & win $$$. Top reggae - dancehall @dj_narrow1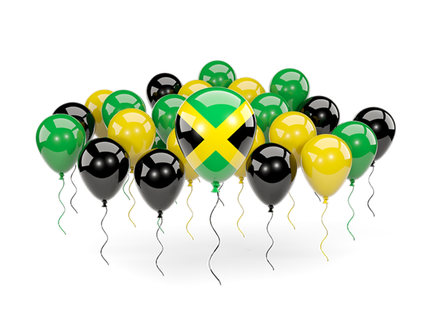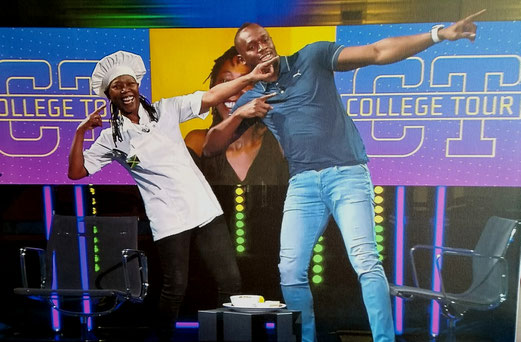 I am honoured to meet Usain Bolt in person, after cooking up the Jamaican national dish, I made Ackee & Saltfish, pumpkin yellow rice, calaloo yam and plantain. Read the full story on my blog.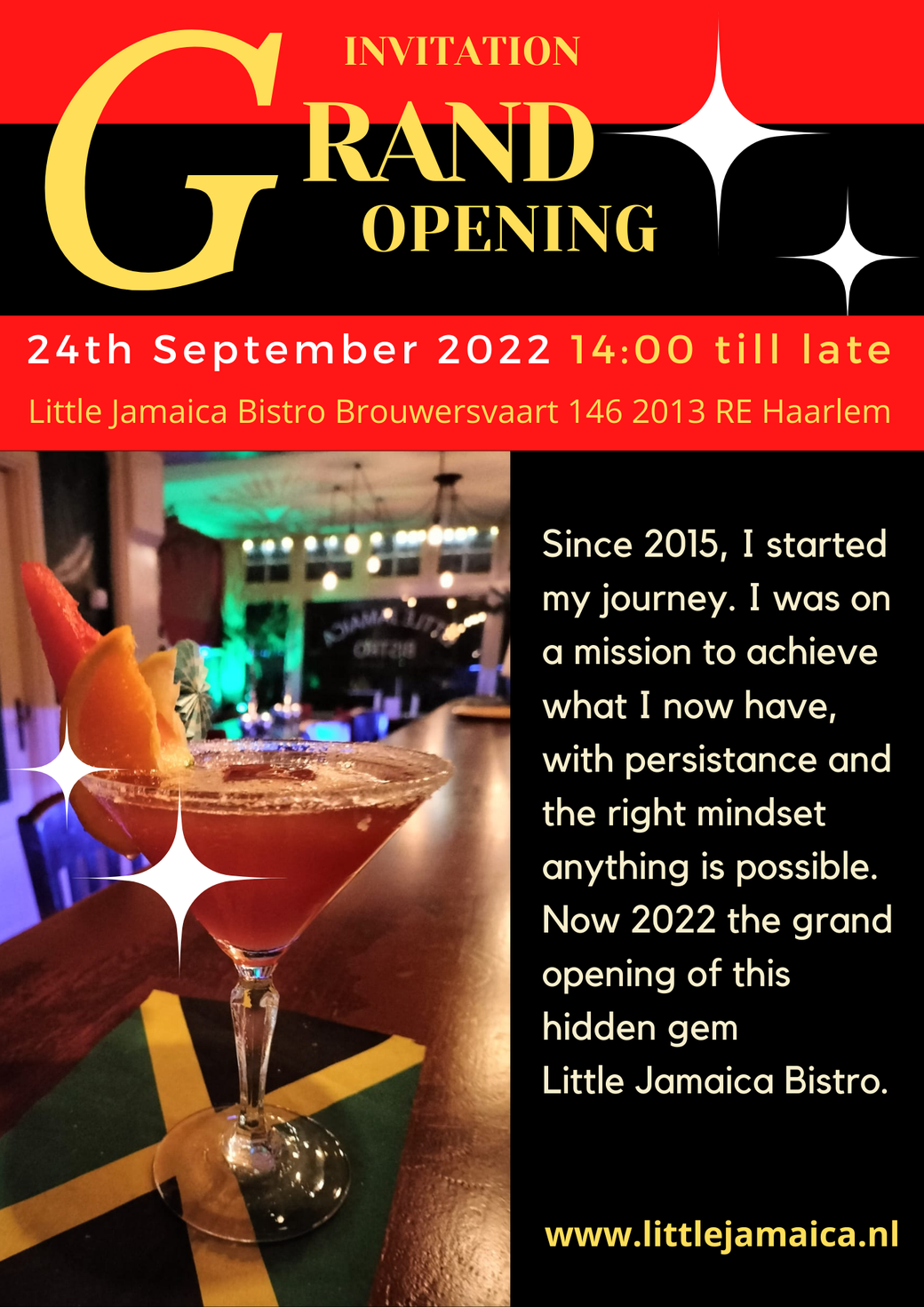 This is an invitation for all you Jamaica lovers, free snacks canapes and free planters punch self-service bottomless bowl, drink and merry eat and be jolly. 
Live @DJ_Narrow1 spinning the best of reggae music, yes guys and dolls put on your dancing shoes.
 Caribbean steel drums plus
singer Mikki dread, soft soul. 
Lotto/raffle win boxes of our delicious Jamaican patties. 
Come and join us everyone is welcome.
Dishes are also available with generous discounts.
Open bar. 
Know reservations are required.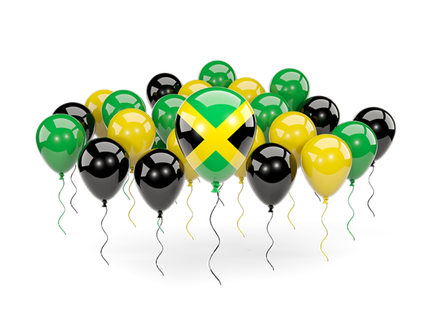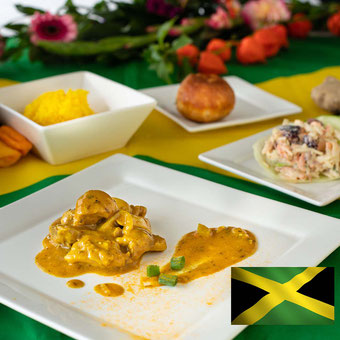 Easter Special
Easter special event with buffet, will give you the chance to taste 4 different ways of Jamaican styles of cooking chicken, Jerked, Curried, Stewed brown, chicken and dumpling soup. Win a box of our delicious chicken patties in a raffle/lotto plus one free large cocktail planter punch. Classical reggae traditional music with DJ Narrow, open bar, let us have a happy Easter dance and dine the night away.
Sunday 17 April start at 16:00 til late.
We also have vegetarian options let us know. Any questions feel free to call
You can also pay on entry 28.00 pp.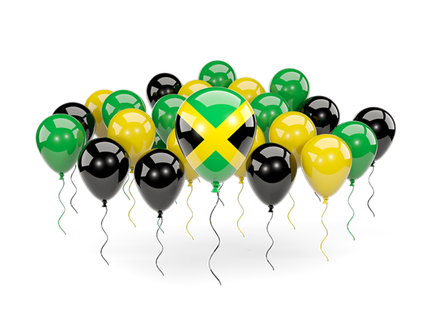 Saturday 19th March 
18:00 - 00:30 am
Little Jamaica presents

Red carpet 
fancy dress.
Who is your favourite idol? dress up as your idol or as yourself the best one wins a prise $$$. At this event, there will be a full-blown buffet with Jamaica's finest national dishes, free planters punch.
In a raffle - lotto the winner receives a box of 10 of our famous Jamaican patties beef or chicken.
 live D.J Niek Hofman  (https://www.facebook.com/niek.hofman.92)
the movie maker photographer
Jeroen van Veldhuizen (https://www.facebook.com/jeroen.vanveldhuizen.9). 
come dance and dine until the cows come home. Secure your spot limited seating
20 tickets only, bring friends 20% off
the ticket price. Feel free to call us.
06 1839 3198.
€40.00 p.p. Use this link for your payment: Pay Online.
Reserve a table to secure a spot.
No ticket event. Vegetarian options are also in the buffet. Win a box of 12 heart-formed
Patties to enjoy at home. So let's rock the house. Love Is in the air. ❤❤❤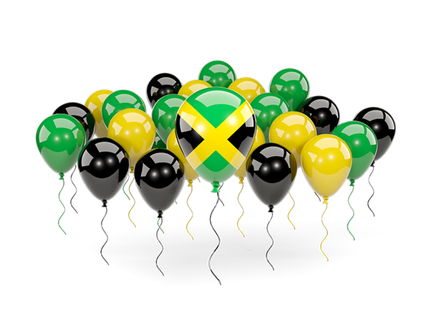 Jerk Chicken Sunday 5th December 
13:00 - 17:00.🇯🇲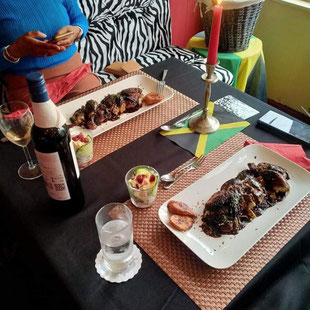 Once again it's the time of day to enjoy the best Chicken in town, Our best seller, come and enjoy traditional authentic Jamaican Jerk chicken awaken your taste buds, makes you wanna dance and you surely can to our bouncing reggae music played by our house DJ Albert, also our unforgettable tantalising original Jamaican rum punch cocktail and others, open bar wine, beer and more. If you can not join us for what ever reason, You can also pick up and enjoy at home.
This is a pre-paid event. due to our limited seats.
               QR Code required.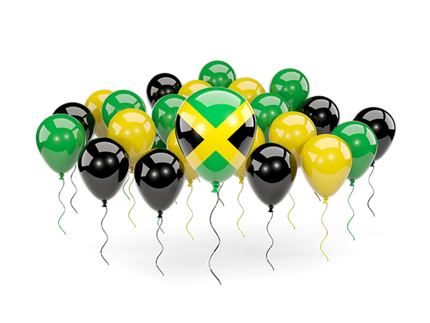 Empress & Emporer Event
This event has been postponed until further notice. €35.pp.
Welcome back to another Little Jamaica dance challenge. First, we will leave you with this video for you to practice the Dirt Bounce. The challenge is in combination with the  event. Dance & WIN CASH!.  Good luck.
About this event, Little Jamaica presents a night out, fit enough for Express and Emporer. This event is a dine and dance concept. We present our tasty dishes in a full-blown buffet with all our best selling dishes.

Vegetarian options are available. A good assortment of drinks, exotic cocktails, wines, beers and shots.

Also, a dance challenge Dirt Bounce was created by a Jamaican teenager16-years-old viral dance star Tyreke. As seen in the video interview above.

If you win the challenge you will receive a $$$ prize, also a lotto draw will take place, the winner wins the night out, he/she will receive a full refund. Only for this special night. Let's kick back and have great fun.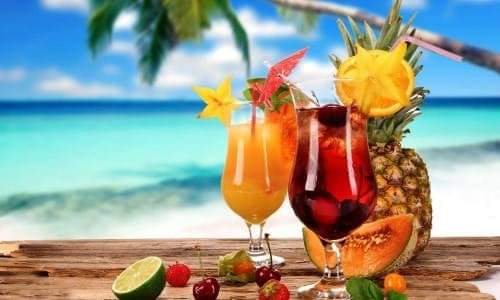 Don't forget! One Free alcohol-free drink for each person!!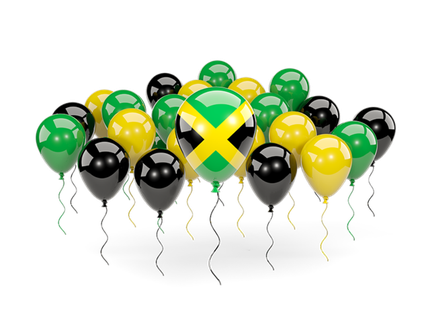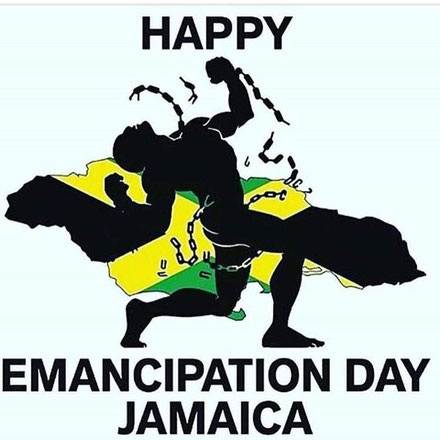 Welcome to Jamaica independence day at Little Jamaica Bistro!
On Saturday 14th and Sunday 15th from 17:00 - 23:00. pp €25.00  x 1 free soft drink.
Everybody is welcome!
We Jamaicans love cooking, entertaining, looking good and dancing yes you heard right dancing.
We have a challenge for you! Dance and win catering for 2 persons.
The #1 hit song in Jamaica right now!
From top artists Spice, Shaggy, & Sean Paul. Whine and go down there, watch the video below and practice.
This event is with C19 measures 
Watch the video to the end
Let's have some fun.
A full buffet with the finest of our Jamaican cuisine plenty to choose from also vegetarian.
Bob Marley sing along ( three little birds) with text so don't worry about a thing every little thing is gonna be alright.
Open bar: Try our famous original rum punch cocktail and others, wine, red white and rose, beer and shots.
Music by DJ Maroon Wax 
The David Rodigon of the Netherlands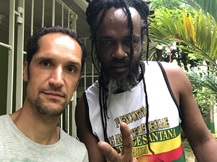 Together with Andew Tosh. 
The winners of the dance challenge!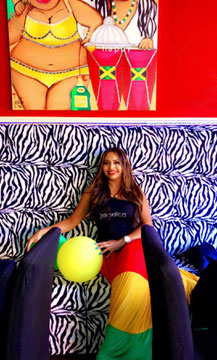 We have our winner and runner up.....drum role Miss Shareeda ( Little Voice ) the bouncing Indian beauty Yeahhh. She won a catering for 2 people. Second runner up Mr & Mrs Nation wide ( Nathan& Inge ) they also won dinner for 2 they can eat in the bistro or we'll deliver. The couples dance video was not fully recorded they danced with their kids and they went down low. Thanks, guys till next time.
The little boy James won for his daddy, he could not attend, thanks to little James daddy got his favourite dish Curry Chicken. Big thanks everyone 💋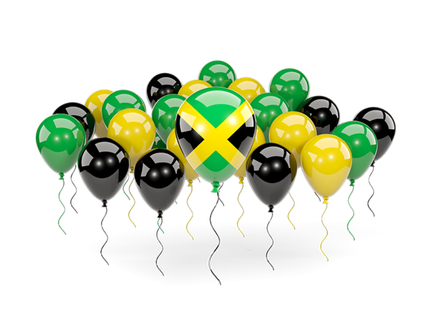 NEW MENU IS READY BOOK YOUR SPOT AND LET'S COOK THE POT
The workshop has a new date due to summer festivals & events. The location and date will be announced to participants.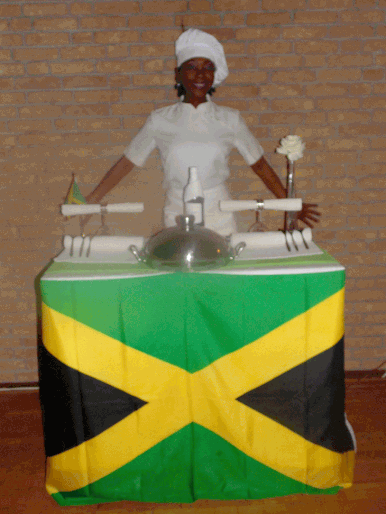 Leer koken als een Jamaicaan!
Altijd al Jamaicaans willen leren koken? Dan is dit uw kans!
Tijdens deze workshop reizen uw smaakpapillen naar de kruidige keuken van Jamaica. In 3,5 uur leert u twee gerechten en twee bijgerecht bereiden.
De workshop is van 17:30 tot 21:00. 
In het eerste half uur maakt u kennis met de medecursisten en zijn er smakelijke Jamaicaanse tapas, snacks en verfrissingen.
In deze praktische workshop leert u hoe u de volgende gerechten maakt:

Jamaican curried chicken, with homemade Jamaican curry powder.


(Served with steamed white Jasmine rice and fresh glazed vegetable.)
Jerk Chicken, Jamaican most famous dish,


(Served with caribbean style coleslaw with cranberries, sweet and creamy.)
Tip! I will show you how to make crispy pan seared plantain. Bonus!
Enthousiast en krijgt u hier ook al zin in? Meld u dan aan.

Per email: info@littlejamaica.nl 

 

(vermeld dan als onderwerp "Workshop")




Ga snel naar de

Contact pagina




Telefonisch: (06) 18 39 31 98 or 023 583 66 88  (graag bellen tot 22:00 uur).



De kosten bedragen €45.50. Er is een beperkt aantal plaatsen, dus geef u snel op!
---
---
Little Jamaica pop-up Bistro & Delivery.
         Catering for all your needs,
 Jamaican tasty tapas,
Exotic cocktails,
Limbo dancers,
Caribbean steel drums.
 Classic reggae music also live bands
A Lottery, the winner receives catering for 2 in the comfort of your home

Or at LITTLE JAMAICA pop-up           Location in Haarlem                 Brouwersvaart 146     
Little Jamaica can be booked for all types of events, ranging from small gatherings with a minimum of 25 to more than 100 pupils.

Birthday parties, weddings, graduation, anniversaries, In summer Jamaican style BBQ in the comfort of your garden, or catering for a romantic love one, even family.  So if you need to have a beautiful warm atmosphere choose,

Little Jamaica Catering Company.
At your service!
We also offer a full Jamaican buffet
40.00 pp
Contact us for more information
Call: 061839 31 98
Thank you for choosing Little Jamaica Catering. If you have any specific dietary allergies or you are vegetarian, this will be taken into consideration. For more information pick up the phone call and ask questions. Prices are exclusive tax. Our catering services,  minimum of 25 persons. Thank you.